Don't Let Bonus Abusers Abuse Your Brand: Here's How to Avoid Them
Everything you need to know about bonus abusers – who they are, how to avoid them, how to build a strategic bonus model, and what your end goal should be
No brand out there wants bonus abusers as regular customers.
The problem is that most brands, whether they like it or not, have this problematic segment of customers in their database.
There's no need to worry, though. Here's everything you wanted to know about bonus abusers but were afraid to ask.
Who Are Bonus Abusers?
Just like the name suggests, bonus abusers are customers who constantly seek to get the most out of promotions while doing the absolute minimum. They have significantly lower retention rates and are, at the end of the day, negative revenue customers.
Brands want to find the right balance between providing customers with competitive promotions in order to avoid bonus abusers and reduce profit cannibalization.
Luckily, there are a few ways you can handle bonus abusers without disregarding them entirely.
How to Avoid Bonus Abusers?
First of all, identify customers who abuse bonuses. Group those customers with similar characteristics of suspect behavior to define this problematic customer segment.
But to really weed them out, look at specific data points. For example, you can look at these five ratios known as clusters (a combination of two features) at Optimove:
Low deposit amount and high bonus to deposit ratio
Low net revenue and high bonus claimed amount
High churn rate and high cash out ratio
Low total bet amount and high bonus to bet ratio
High bonus claimed amount and high bonus to deposit ratio
Then in each layer, identify the cluster that indicates bonus-abusing behavior. If a customer belongs to two or more layers, they should be flagged as a bonus abuser.
How to Build a Bonus Model?
When building a bonus model, you want to carefully choose the attributes to include in your specific business model. You should also create one that suits your particular brand and industry to personalize the model to your specific needs.
That being said, a proper and more generic model for bonus abusers will probably look something like the following:
90% of your customers shouldn't fall into any cluster that has been created to flag bonus abusers.
7.3% have one layer of bonus-abusing activity – so they should only be included in one layer of clusters.
2% of customers will be flagged as bonus abusers if you set the threshold at two layers.
Therefore, to avoid customers brazenly taking advantage of bonuses – use a business model with a "better safe than sorry" approach consisting of the 2% layer.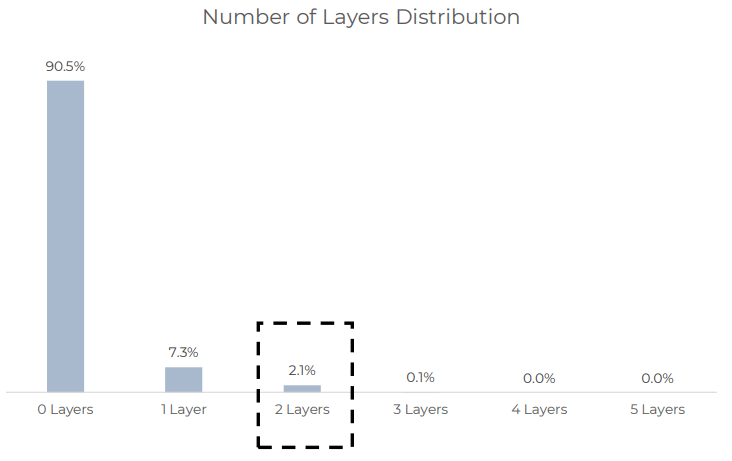 What Do You Want to Achieve?
All brands should work to achieve the right lifecycle stage distribution.
66% of bonus abusers are churn customers, while 19% are new customers, 4% are reactivated, and so on. In comparison, most of those who do not abuse bonuses (80%) are active spenders.

Have No Fear. No Bonus Abusers Here!
Bonus abusers need a pre-determined time frame to be identified – between one to three months of data is required. So, you can predict who your bonus abusers are very early in their customer lifecycle.
You can then alter your CRM campaigns to provide bonus abusers with a separate email sequence with different marketing content.
PS. Don't forget that bonus abusers should be reviewed after implementing a bonus model. Wait a few months to analyze these customers – discover who they are, their motives, and where their bonus abuser behavior stems from.
Consider these actionable insights to take control of your bonus seekers, and before you know it, poof, they'll disappear from your database.