Email Marketing
Power every aspect of preparing, delivering and optimizing hyper-personalized email marketing campaigns, in a feature-rich platform, seamlessly integrated within Optimove.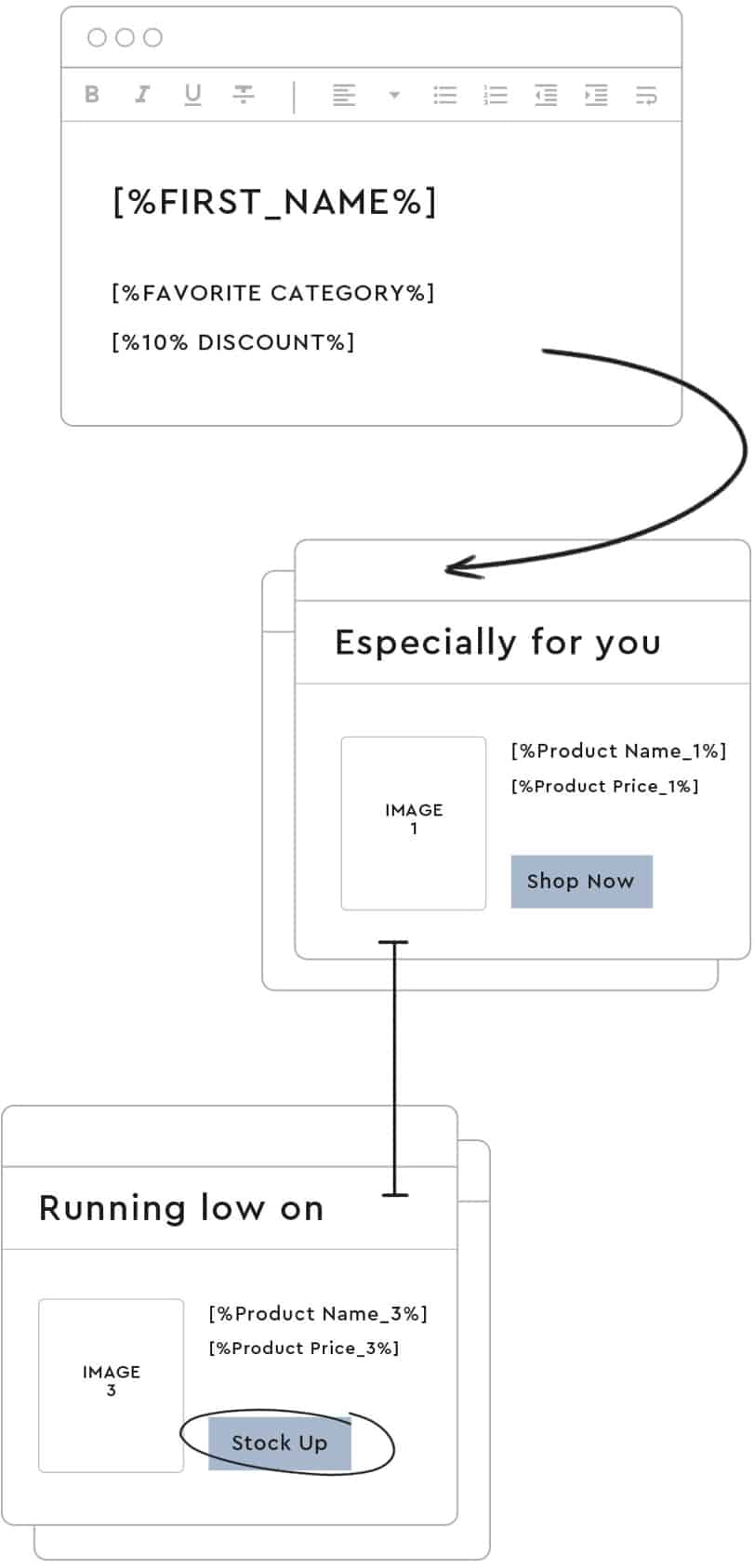 Optimove's native email personalization and delivery platform, powers all aspects of preparing, delivering and tracking hyper-personalized email marketing campaigns.
Seamlessly integrated within Optimove, it offers marketers a rich email platform especially designed for personalized customer marketing. Optimove's advanced email feature set includes a visual template editor, personalized content updated upon email open, true cross-client preview, personalization tags linked to any database field, conditional template customization, delivery validation and testing, multi-brand email management, personalized realtime campaigns, and automatic product recommendation, replenishment reminder, and transactional/confirmation emails.
Benefits:
Optimove integrates the most advanced customer email platform available with the world's leading customer relationship management hub, delivering:
Increased email relevance through unparalleled email personalization and customer hyper-targeting that leverages all available Optimove data and insights (customer database, customer model, activity tracking, predictive analytics, AI recommendations, etc.)
Via its DynamicMail add-on, ensures that each customer sees the most relevant messages, products, prices and offers, even when emails are opened long after being sent
Automatic product recommendation emails, automatic replenishment reminder emails, and dynamic template content (including data-driven permutations and per-recipient text/image content customization using conditional if/then/else clauses)
High deliverability through the combination of first-rate technology and a specialized deliverability support team
No integrations or external services required
Want more product info?
Download a description of the smart features and capabilities that Optimove offers you.