Trusted by Customer-centric Businesses
More than 300 brands, representing a diverse range of business models, use Optimove's retention platform to transform their focus on the customer experience into measurable business success.
Case Study: Adore Me Significantly Increases Revenues and Order Volume
Within a few months of deploying Optimove, Adore Me measured a 15% increase in campaign-generated revenue, a 22% increase in average order amount and 2.3X growth in the number of active customers.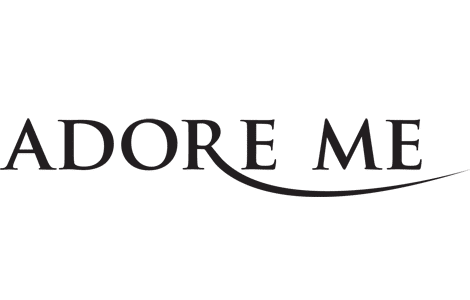 Case Study: BetBright Improves Every Customer Metric with Science-Driven CRM
With the help of Optimove's software and Strategic Services Team, BetBright now delivers hyper-targeted messages and incentives to more than 30 distinct player personas, resulting in significant improvements in every customer metric.
Case Study: Spacebar Media Uses Optimove to Achieve Large-Scale, Multi-Brand CRM Automation
Spacebar Media used Optimove's persona-based segmentation, campaign automation and uplift optimization capabilities to achieve a 12% average uplift in monthly deposits for a variety of online brands.
Case Study: easyMarkets Uses Optimove to Personalize and Prioritize CRM Call Center Operations
Optimove enables easyMarkets to conduct automated personalized customer marketing based on lifecycle-stage segmentation, leading to significant improvements in spend and churn levels.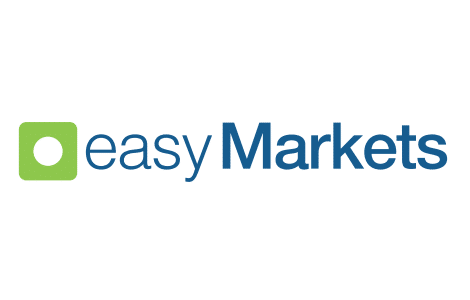 Case Study: LuckyFish Scales Customer Retention Operations, Intelligently
With Optimove, LuckyFish automates personalized campaigns to over 100 individual "player personas," resulting in +20% player future value, +65% conversion rates, +15% paying players and +40% in player payments.
Case Study: BetAmerica Uses Optimove to Drive Growth through its Existing Player Base
Deploying Optimove helped change BetAmerica's entire paradigm of how the company offers incentives to its players. Results include: 90% customer marketing coverage, 47% increase in conversion rate, 26% increase in monthly depositors, 52% increase in amount of deposits, 31% increase in total amount wagered.
Josselin Petit-Hoang

CRM Marketing Manager,
Adore Me

"Optimove lets us be super-personalized in our customer messaging, by making it easy to target customers based on any number of attributes. We are very impressed with the results generated by this unlimited targeting power! Within a few months of deploying Optimove, Adore Me measured a 15% increase in campaign-generated revenue, a 22% increase in average order amount and 2.3X growth in the number of active customers."
Albina Kehoe

Head of CRM,
Stitch Fix

"Optimove allowed us to go much, much deeper in figuring out the most effective ways to connect with our customers. We're combining psychographic clustering, transactional history and behavioral components to figure out, not only who they are, but how to influence their behavior."
Marco Tiso

Online Gaming Business Manager,
Sisal

"Working with Optimove has really changed our mentality, our culture, our approach to CRM and customer marketing. We are giving our customers a great experience and the results have been double-digit growth in our customer retention. The Optimove product is sophisticated and extremely powerful."
Mark Harkin

Head of Retention,
BetBright

"It is a pleasure working with Optimove's first-rate Strategic Services team and the Optimove software is incredible. But most of all, we are thrilled with the outstanding results Optimove is generating for our business."
Golan Shaked

Chief Commercial Officer,
Deezer

"In the current Attention Deficit Disorder generation, CRM marketers need to connect with individual customers in the right way, in realtime. Doing so requires a very, very good data warehouse and some very smart execution capabilities. This is exactly what Optimove delivers."
Nate Champion

Director of Retention Marketing,
Freshly

"Optimove allows us to combine our marketers' creativity with cutting-edge data science to effectively build long-term customer relationships. Since using the software, we've tracked a 19% increase in customer lifetime value and a 64% increase in average order value. Optimove is an awesome secret weapon in our highly competitive space."
Chris Seahorn

VP Marketing,
eBags

"Optimove gives us a powerful back-end customer data warehouse with customer modeling based on predictive analytics and large-scale messaging automation. Optimove is a leader in delivering an effective and comprehensive product."
Rich Zapf

Director of Marketing,
LuckyVitamin

"Optimove's dynamic predictive customer segmentation and campaign automation deliver a unique end-to-end system for accomplishing the goal of effectively communicating with each individual customer on the basis of his or her historical activity, as well as predicted future behaviors."
Alon Lev

Co-Founder,
Jelly Button Games

"Optimove's focus on customer modeling and campaign personalization allows us to rise above the noise and communicate with customers in ways that are relevant and appealing to them."
Learn more about Optimove's customer-centric retention software
Let us show you how easy and powerful automated retention marketing can be for your customer-centric business.