We Are Optimove!
We are a passionate group of geniuses, nerds and plain ol' beautiful people from many different backgrounds. We love working, learning and playing – but our greatest satisfaction comes from watching our customers make (much) more money using our (awesome) software!
Adam Gabel
New Business Associate
Adar Vered
Operational Services Engineer
Agathe Westad
New Business Manager
Alex Margulis
Software Architect
Alina Genkel
New Business Representative
Alon Manor
Software Developer
Amir Tzur
Software Developer
Amit Bivas
Head of Marketing
Amit Levkovich
Product Manager
You?
Amy Lipman
New Business Manager
Anna Shtrakh
Software Developer
Asaf Margalit
Operational Services Engineer
Chen Levin
Software Developer
Dana Fisher Zahavi
Marketing Creative Director
Daniel Gelbshtein
Marketing Data Scientist
Daniel Skolnick
CSM Team Leader
Daniel Sohar
Data Integration Specialist
Danielle Kendal
Data Scientist
Dganit Almon
Software Developer
Dor Trabelsi
DevOps Engineer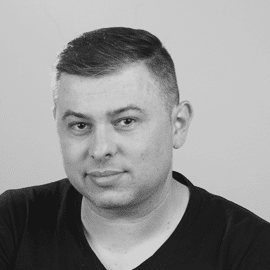 Eddie Rozenblat
Development Team Leader
Eilam Avinary
Head of Operations
Eilon Morgenstern
Data Scientist
Eitan Shochat
Data Integration Team Leader
Elad Hossy
Software Developer
Ella Aharon
Marketing Data Scientist
Evgeni Dikerman
Software Architect
Galit Steinberg
Marketing Art Director
Gil Gershonovich
Development Team Leader
Guy Confino
New Business Manager
Hadar Shafir
Director of Product Management
Hadas Avrech
Growth Manager
Howard Bick
Director of New Business
Ilay Unger Zakon
Director of Strategic Partnerships
Inon Henig
DBA Team Leader
Irit Barzily
UX/UI Designer
Itamar Besor
Data Scientist
Itay Shalev
Director of Growth Marketing
Itay Takserman
Development Team Leader
Karina Barenbaum
Operational Services Engineer
Lee Bolger
Director of New Business
Lee-El Lewinsohn
Customer Success Manager
Leigh Noy
Solutions Engineer
Lilia Brodsky
Marketing Data Scientist
Lior Dadon
Software Developer
Lior Mor
Marketing Data Scientist
Liz Barenholtz
New Business Associate Team Lead
Maayan Ayalon
Customer Success Manager
Matan Binyaminov
Operational Services Engineer
Matan Block Temin
Marketing Data Scientist
Maya Shaanan
Research Data Scientist
Meny Taieb
Software Developer
Mor Yerushalmy
Product Integration Manager
Moshe Demri
Head of Strategic Services
Naama Fogel
Personal Assistant & Office Manager
Nadav Yekutiel
Data Science Team Leader
Neta Ben Yehuda
Marketing Data Scientist
Nimrod Ifrach
Data Scientist
Nir Shabi
Marketing Data Scientist
Nitay Alon
Data Science Lab
Nitzan Biron
Senior QA Engineer
Noa Cohen
Marketing Data Scientist
Noa Marcus
Customer Success Manager
Noy Grisaru
Android/iOS Developer
Oliver Stewart
Director of New Business
Omer Liss
Research Lab Team Leader
Orit Abir Nagar
Accounts Manager
Osnat Kesler
Office Manager
Paz Holender
Head of Product
Ravit Kadosh
UX/UI Designer
Rima Granovsky
Software Developer
Roi Granot
Data Science Lab
Ron Gordon
Director of Content
Roni Cohen
Data Science Team Leader
Sagi Goldshtein
Integration Support Specialist
Shachar Ben David
Content Manager
Shachar Guz
Director of Product Integration
Shai Schwartz
Software Developer
Shannon Klaiman
Customer Success Manager
Shauli Rozen
Chief Strategy Officer
Shira Goren Sterner
Customer Success Manager
Sinai Gross
Software Developer
Stavit Abish
Strategic Services Team Leader
Steve Katz
VP of Enterprise Sales
Tal Ovadia
Operational Services Engineer
Tal Tzaig
Event Marketing Manager
Talia Melamed
Customer Success Manager
Tanya Szwarcbard
Director of Strategic Services
Tiffany Stelman
Customer Success Manager, North America
Tomer Yoskovich
Software Architect
Varda Tirosh
Chief Customer Officer
Yael Spector
Strategic Services Team Leader
Yair Thurem
Development Team Leader
Yanir Dertshansky
Software Developer
Yoav Susz
Director of Business Development
Yohai Sabag
Chief Data Scientist
Yoni Barzilay
Director of Data Science, North America
Yossi Cohn
Development Team Leader
Yotam Schreiber
Software Developer
Yuval Katzman
DevOps Engineer
Zvika Kaufman
Data Scientist
Zvika Kaufman