Real-Time
Content Recommenda-
tions
Our recommendation engines help you deliver personalized, in-the-moment content recommendations on your website, app, and marketing channels, without guesswork or complexity. By using flexible testing to determine what works and what doesn't, you can confidently provide exceptional, personalized experiences to your customers.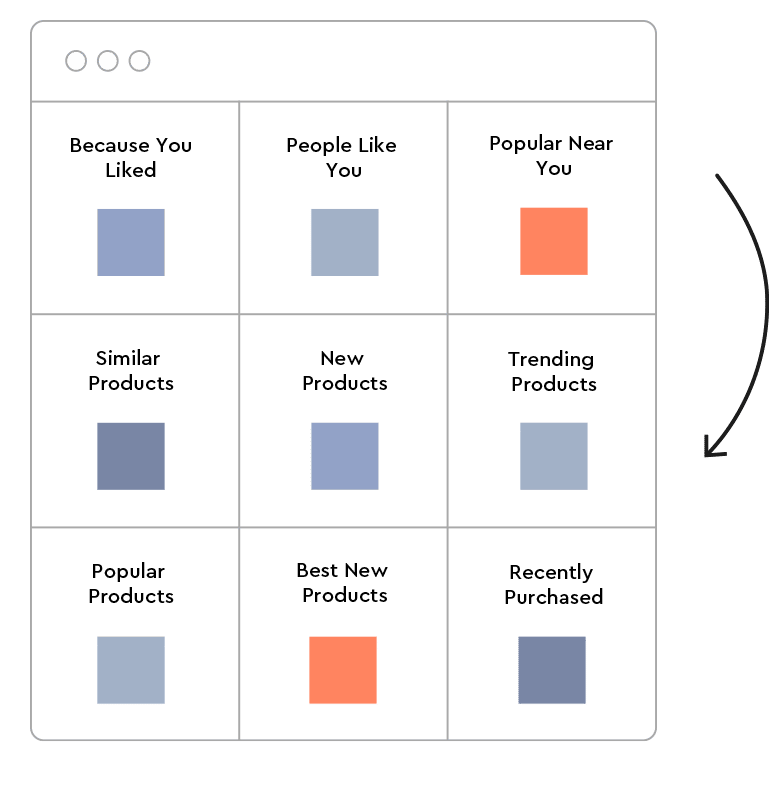 20 Recommendation Models
Replace generic content curation with over 20 sophisticated Machine Learning recommendation models to deliver immediate personalized content, including: Similar Items, Popular Near You, Trending, and Recently Purchased.
Fully Customizable and Flexible
Be in complete control of how recommendations are displayed on your digital platforms by customizing layouts and placements to maximize personalized content.
Recommendations on Any Channel
Deliver symmetric messaging by personalizing recommendations across email, mobile, and digital ads, while ensuring customers see the same content when clicking through to your website and app.
Recommendations From the First Interaction
Offer personalized content recommendations from the first moment a visitor lands on your platform, during the session and after it finishes.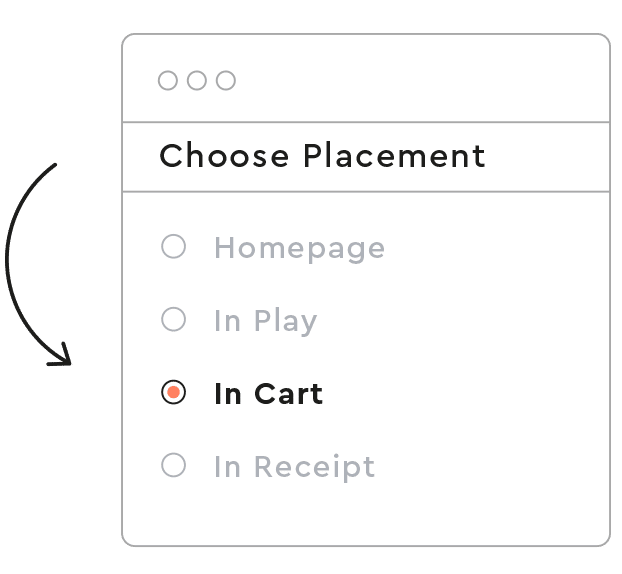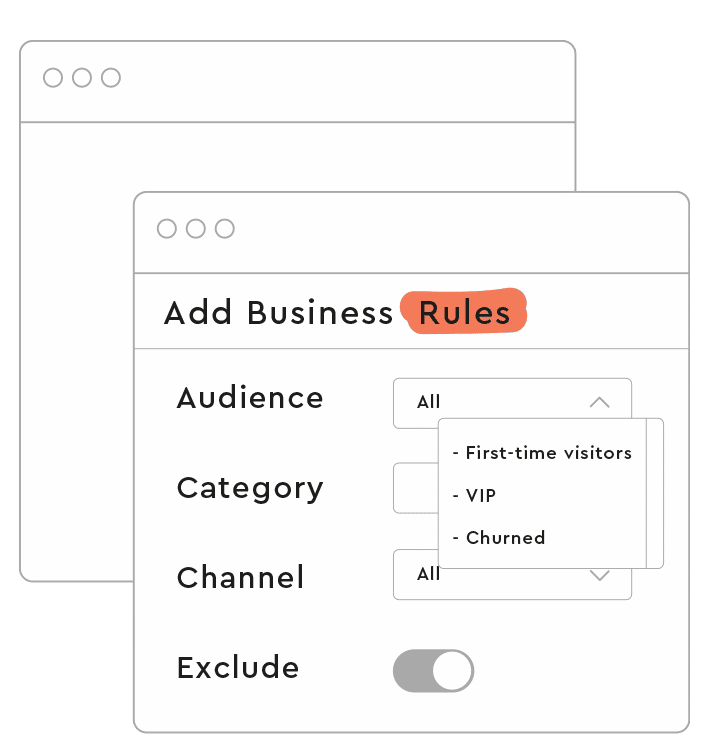 Powerful Configuration Rules
Stay in control of what your customers see by layering business rules on-top of the Machine Learning models to include sponsored content, product margins, strategic partnerships, and more.
Want more product info?
Download a description of Optimove's Digital Experience Platform and the features it offers you.